Thorny devil
Moloch horridus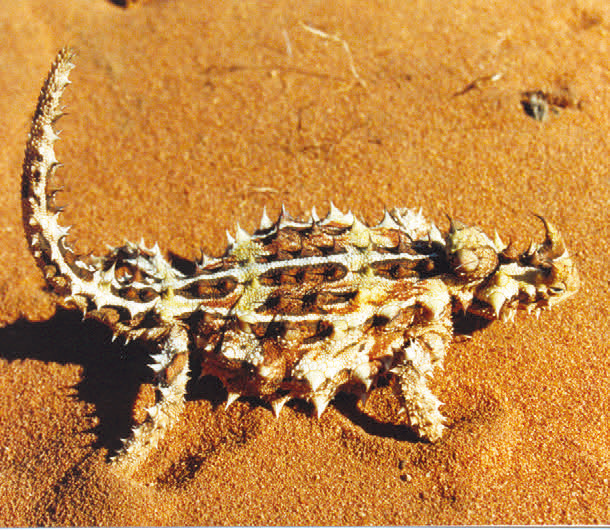 Head-body
90-100mm
Tail
80-100mm
Weight
70-90g
The thorny devil is dappled with yellow, orange, brown and white markings, and can change its colour according to its surroundings and amount of sunlight. Combined with spines this camouflage contributes to defence against predators. The purpose of the horns above each eye is unclear, but the spiked hump behind its head looks a second head, and may be another defence mechanism.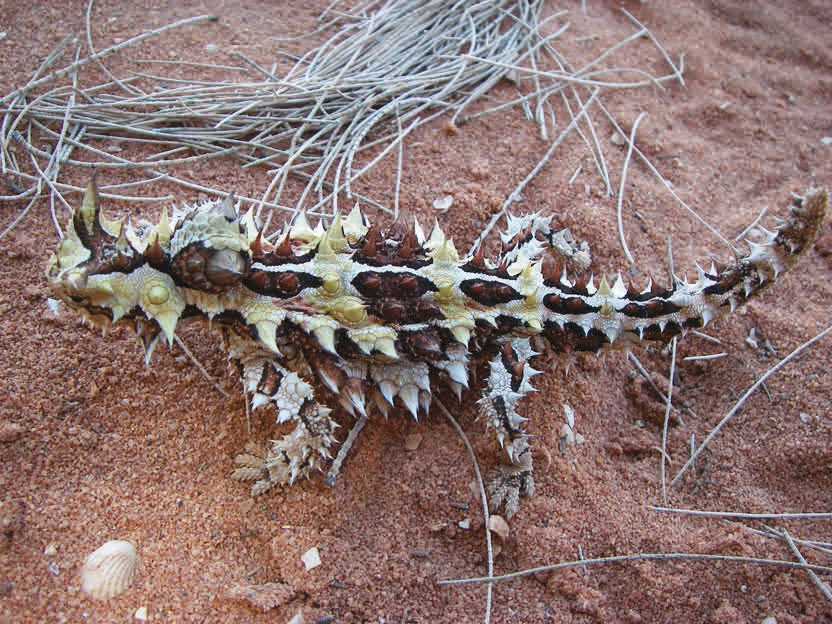 Thorny devils live in sand, spinifex grasslands and scrub and they feed exclusively on ants. They are common throughout the Shark Bay World Heritage Area, especially in the red sands on Peron Peninsula. Ideally adapted to its harsh environment, the thorny devil has channels between its scales that draw water droplets into its mouth using capillary action.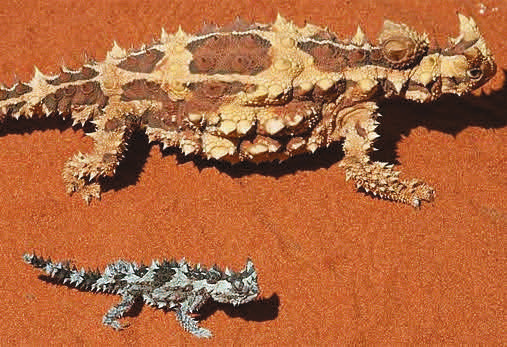 Mature
3 years
No. eggs
3-10
Incubation
13-18 weeks
The thorny devil can live for twenty years or longer. Like other dragon lizards it attracts a mate with elaborate courtship rituals, including leg-waving and head-bobbing. In November and December females lay eggs in chambers burrowed to 30 cm deep. Young lizards start eating ants almost immediately after hatching. A thorny devil may eat 1000 ants in a single meal.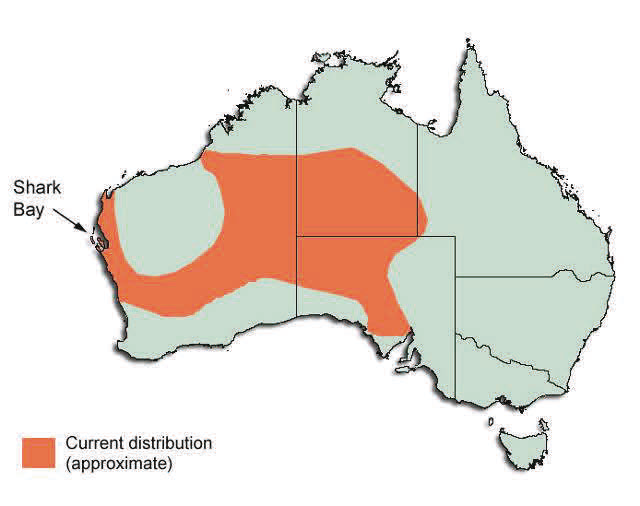 Thorny devils are found throughout arid regions of Western Australia, the Northern Territory, south-western Queensland and western South Australia.
Like all reptiles thorny devils derive their body heat externally. They may be seen basking on roads in the early morning or late afternoon and are often mistaken for small sticks. Please keep a lookout for them while driving to avoid running them over.
Fact sheet
SHARK BAY
World Heritage