Brush-tailed mulgara
Dasycercus blythi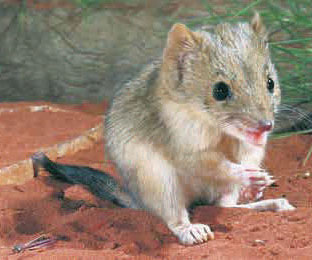 Head-body
220mm
Tail
120mm
Weight
190g
The brush-tailed mulgara was only recently recognised as a different species to the crest-tailed mulgara.
Both are muscular carnivorous marsupials with short round ears and short tapering tails. They are light reddish-brown or tan above and whitish below. Males are generally larger than females.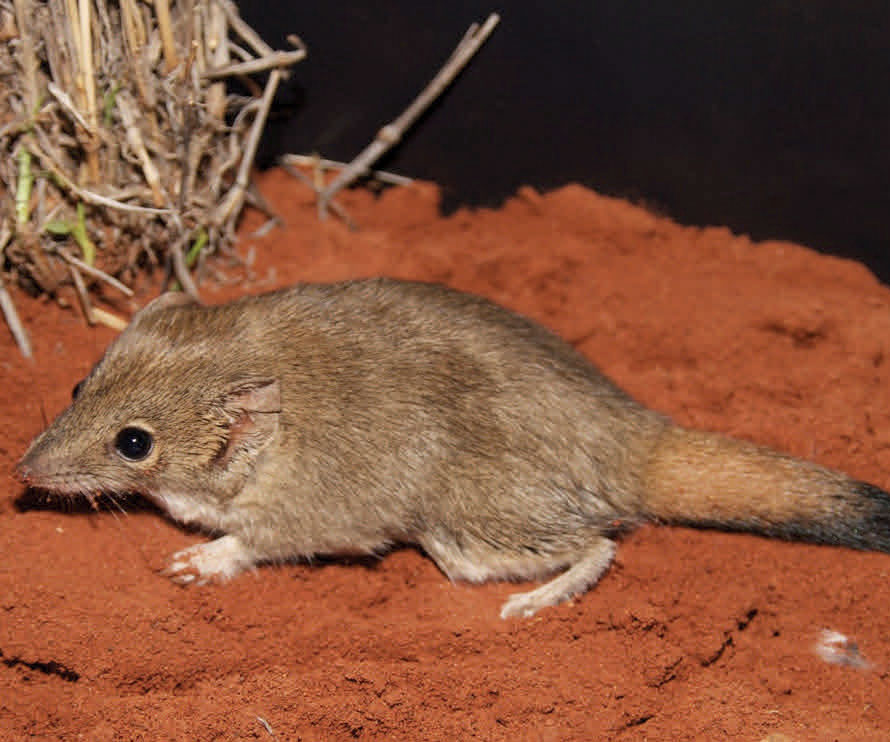 Both species of mulgara occur in Australia's arid centre. They hunt large invertebrates and small vertebrates, and store fat in their tails, which can be thick at the base.
Mulgaras shelter in burrows during the day and emerge at night to hunt, but they are not completely nocturnal.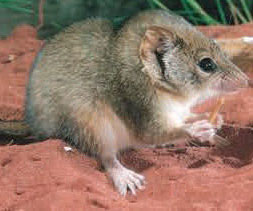 Gestation
30 days
No. young
Up to 6
Weaned
12 – 15 wks
Female brush-tailed mulgaras give birth to up to six young while crest-tailed mulgaras may have up to 8. Both breed late in winter.
Mulgaras may live for six or more years and keep growing throughout their lives.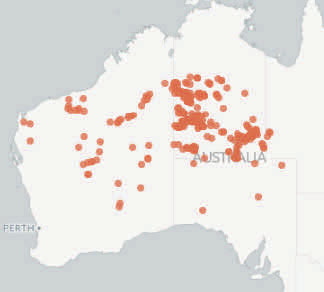 Small scattered populations of mulgaras have been found in arid regions through Central and Western Australia.
The brush-tailed mulgara is proposed for reintroduction to Dirk Hartog Island as part of the Return to 1616 project.
The brush-tailed mulgara is a Priority 4 species that is Near Threatened. This species is close to Vulnerable, but not listed as Conservation Dependent.
Fact sheet
SHARK BAY
World Heritage