Loggerhead turtle
Caretta caretta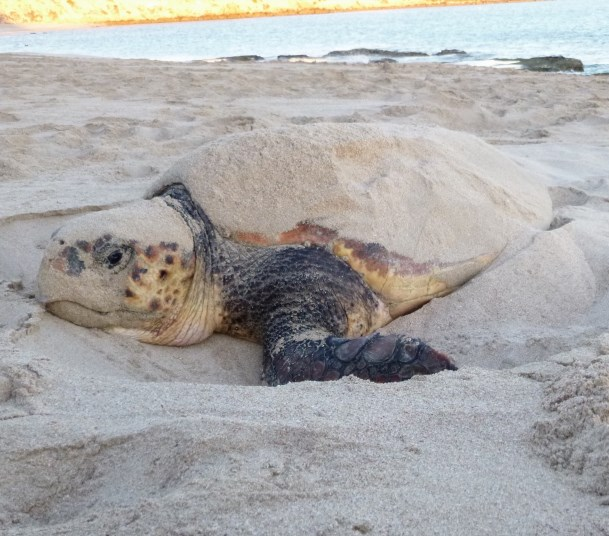 Length
1m
Weight
150kg
Lifespan
50 years
The loggerhead turtle is so called because of its large head and thick muscular jaws. Adults have an elongated, heartshaped carapace (upper shell) often highlighted with light brown, reddishbrown and black. Their plastron (lower shell) is yellow. Hatchlings are about 4–5 cm long and have a dark brown carapace and light brown plastron.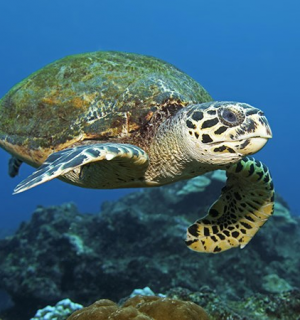 Loggerhead turtles eat crustaceans, molluscs and jellyfish; and use their muscular jaws to crush these prey. Loggerheads prefer warm, shallow coastal waters and estuaries. They hunt in estuaries and along the continental shelf.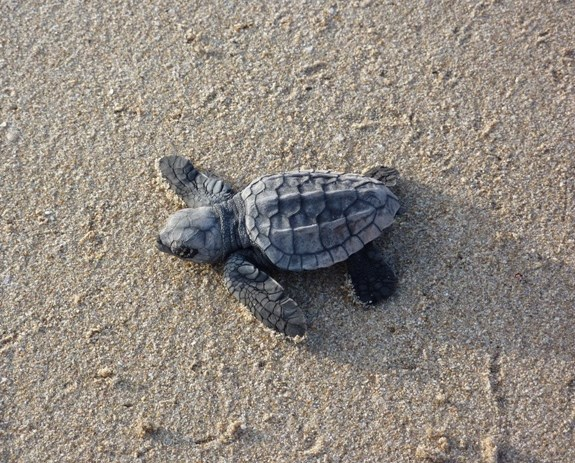 Maturity
34-37 years
No. eggs
120
Incubation
60 days
About 70% of the loggerheads found in Western Australia nest in Shark Bay at Turtle Bay (Dirk Hartog Island), Shelter Bay (near Steep Point) and Dorre Island. From October to March, females dig nests in the same area they were born and hatchlings emerge from January to May. Sex is determined by nest temperature, with incubation temperatures over 30ºC producing mostly females.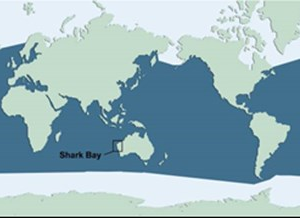 Shark Bay is at the southernmost limit of the loggerhead's distribution, although the Leeuwin Current sweeps some hatchlings hundreds of kilometres south each winter. Australia's largest nesting colony of loggerhead turtles is in the Shark Bay Distribution World Heritage Area.

Threats to loggerheads include loss of nesting areas; nest predation; pollution; hatchlings being disorientated by coastal lighting; and turtles being caught by longlines and trawlers.
Fact sheet
SHARK BAY
World Heritage