Dirk Hartog Black & White Fairy-Wren
Black and white fairy-wren
Malurus leucopterus leucopterus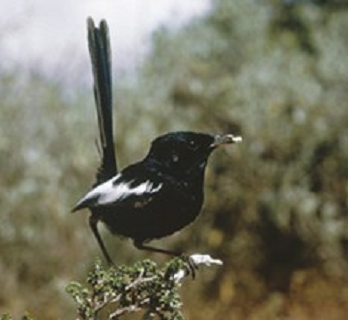 Head-body
80mm
Tail
80mm
Weight
6-11g
This fairy-wren is a subspecies of the white-winged fairy-wren of mainland Australia (M. leucopterus leuconotus) and is also known as the Dirk Hartog Island black and white fairy-wren. Males of this subspecies are jet black with white wings while males of the mainland subspecies are cobalt blue and white. Females and non-breeding males are brownish-grey and white with a greyish-blue tail.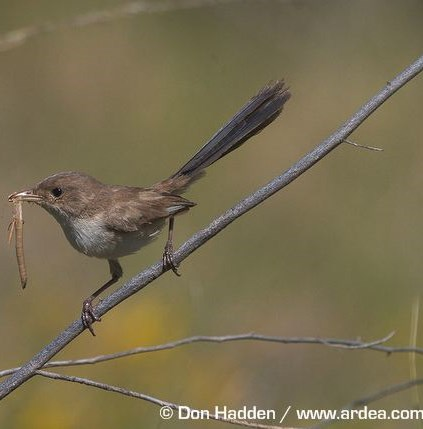 These birds snap up beetles, bugs and other insects in low scrub and heath. They also eat seeds and fruits. They live in small family groups containing only one female. There is a pecking order among males—those with white feathers on their shoulders are subordinate to males in full black and white breeding plumage, but superior to non-breeding males.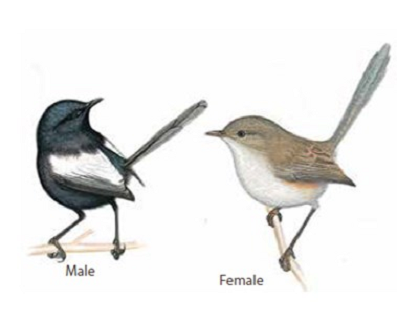 Incubation
13 days
No. eggs
2-4
Fledge
2 weeks
Breeding occurs from July to September, and in other months when insects are plentiful after rain. The dome-shaped nest is hidden in shrubbery close to the ground. Males in a group gather food while the female incubates the eggs and looks after the chicks.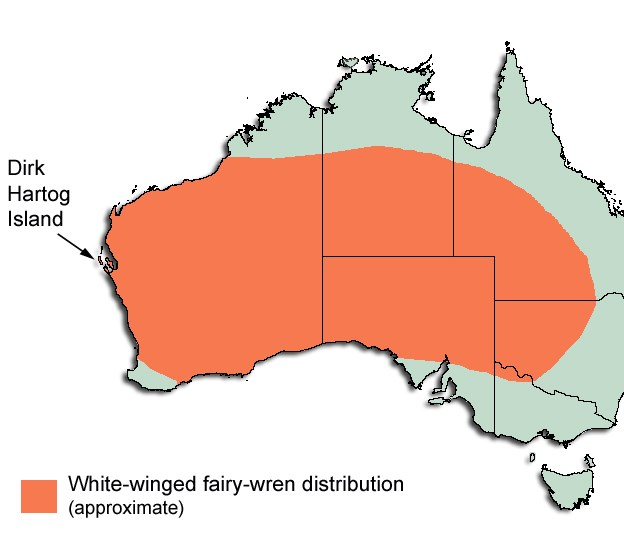 While this subspecies is found only on Dirk Hartog Island in Shark Bay the mainland subspecies occurs across arid and semi-arid parts of Australia.

Threats to black and white fairywrens include habitat loss and introduced predators.
Fact sheet
SHARK BAY
World Heritage