Shoemaker frog
Neobatrachus sutor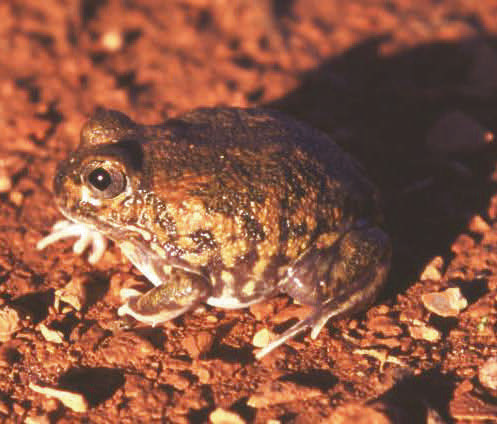 Length
M:35-42mm
Length
F:51mm
Weight
The shoemaker frog is a round, shortlegged frog with fully webbed toes. Its belly is smooth and white, and its shiny golden back is marked with brown or black blotches. Male shoemaker frogs are smaller than females. The scientific name, sutor, refers to 'cobbler' or 'shoemaker' as the call sounds like a small hammer tapping nails into a shoe.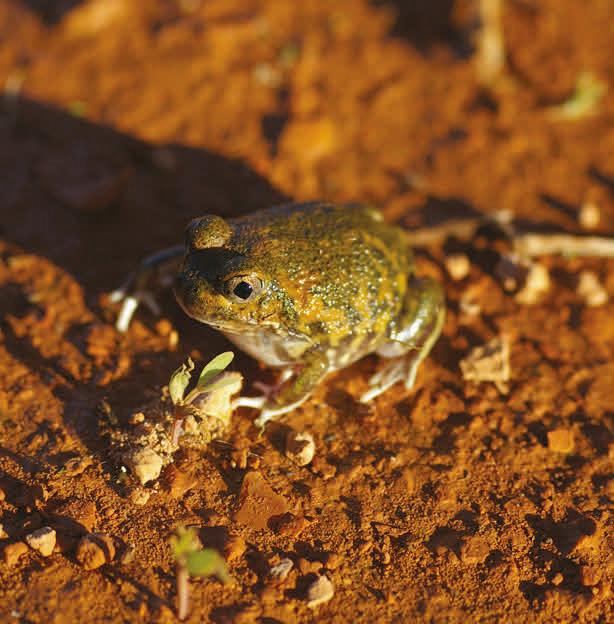 The shoemaker frog burrows underground to avoid heat and drought. It makes a protective cocoon over its body to reduce water loss and goes into a state of inactivity, estivation, until conditions improve. Low-lying areas of clay or loamy soil that fill with water after heavy rain make good habitat. When not estivating they are most active at night and eat insects.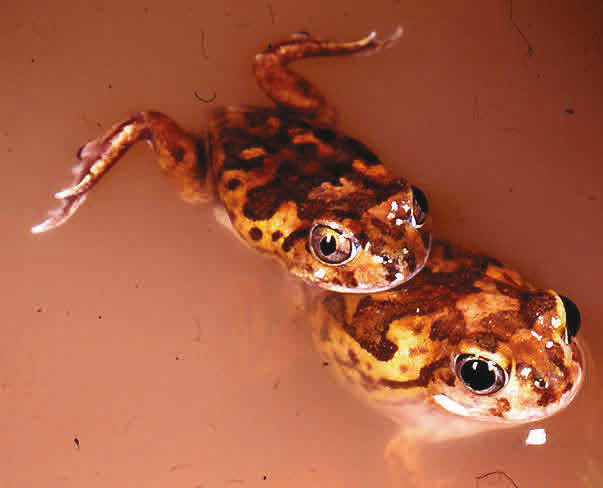 Season
summer
No. eggs
up to1000
Adult
40 days
Shoemaker frogs surface to breed following summer rains after months, or even years, in estivation. Females lay eggs in still water where males fertilise them externally. An adult female can lay up to 1000 eggs in long strings. Tadpoles develop into adults in about 40 days, maturing before the water disappears.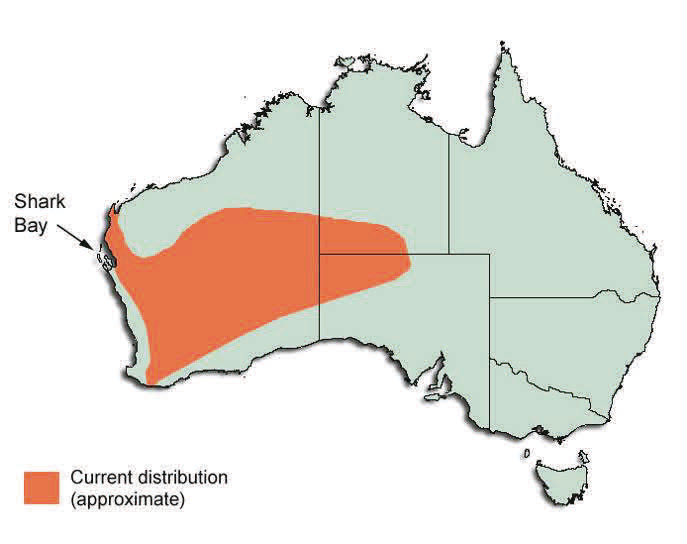 Shoemaker frogs can be found in lowlying areas east and north of Hamelin Pool and north to the Wooramel River.
The shoemaker frog population appears to be stable and does not have a special conservation status. However, global warming and other climate changes may harm this frog. Tadpoles are best left in their habitat: please respect them, not collect them.
Fact sheet
SHARK BAY
World Heritage