School Holidays Activities
Have some fun with a new Christmas colour in. Even Santa is surprised at the changes happening n Dirk Hartog Island National Park.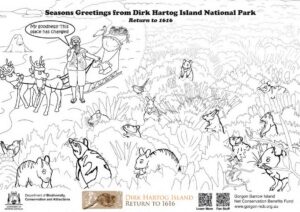 Take a virtual reality tour on your holidays! Either explore the Return to 1616 project and its animals on your computer here (make sure you have your sound turned on) OR if you have a virtual reality headset, upload the link (bit.ly/ReturnTo1616) and take a trip to Dirk Hartog Island National Park.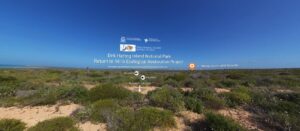 Want to learn more about how these native animals are adapted to their environment? Check out the "Boneheads" activity. Click on the links for each animal to see amazing 3D skulls of the animals and zoom up the nose of a chuditch!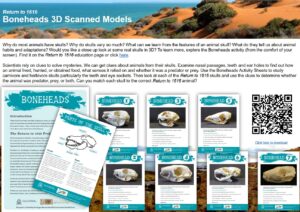 Print out and play the Return to 1616 card game Wild Challenge.  Have fun while you learn about the animals being returned to Dirk Hartog Island National Park.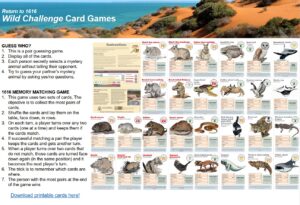 Colour in the seven animals that have already been returned to the island including the:
Colour in some of the animals, that will be returned to the island over the next few years including the:
Download the fun fact sheets and draw in the correct habitat for each of your 'colour in' animals above.